Freeland is a beautiful place to live and work. Nestled between Holmes Harbor and Mutiny Bay, Freeland is the retail & financial center of South Whidbey Island.
Member Directory
Looking for something special? Our members will give you the best service in town!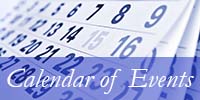 Upcoming Events
See upcoming events in the community, or submit your own.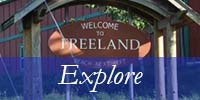 Explore Freeland
Explore the beaches, hiking trails, things to do, and history of Freeland.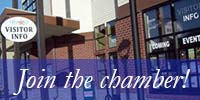 Become a Member
Take advantage of our support and services by becoming a member today! Read more about the benefits of membership here.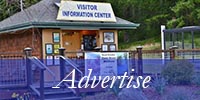 Advertise Your Business!
Kiosk, luncheons, newsletters, and more! The Chamber offers a wide variety of ways to advertise your business. Support the Chamber and get more customers in the door.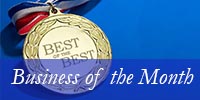 Business of the Month
Whidbey Weekly
Whidbey Weekly is Whidbey Island's only locally owned weekly print publication.
Featuring contributing writers providing original content, an extensive activities calendar, local business news, horoscopes, classifieds, police reports, obituaries, a dining guide, puzzles, and so much more, there's no wonder Whidbey Weekly is the source for What's Happening on Whidbey Island
Distributed to nearly 200 locations throughout Whidbey Island, pick up your FREE copy today!
Each month at the monthly Chamber Luncheons we ask our Members for their suggestions for Business of the Month. All our Members are eligible for Business of the Month, please email your nominations to freeland@whidbey.com
Business After Hours
Chamber Members are Invited to
An After Hours Get Together with
Whidbey Property Management & Richard S. Epstein Custom Homes
Wednesday June 15th, 2016, 5 to 7 PM
5570 Harbor Ave, Unit A, Freeland, WA 98249

Host a Business After Hours to draw people to your business. Invite your business associates, office contacts and potential clients - a great opportunity to exchange information, network and get to know other professionals in the Freeland community in a friendly after work atmosphere.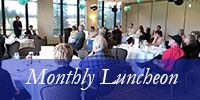 Chamber Luncheon
Join us for Lunch at Glass Alley Cafe on
Tuesday, June 28th, 2016
11:30 AM - 1:00 PM
5575 Harbor Ave., Freeland, WA

Our speaker is Curt Gordon, President of the Port of South Whidbey
Lunch $15. Guests welcome
RSVP freeland@whidbey.com or 360-331-1980

Luncheons are held on the 4th Tuesday of the month.
Some of our Proud Partners